:: Apple iOS ::
iOS Development. #Apps #Mobile|
Delivering state-of-the-art iOS app development solutions and help you grow extensively.
:: Apple iOS ::
iOS Development. #Apps #Mobile|
Delivering state-of-the-art iOS app development solutions and help you grow extensively.
Mobile / Tablet / TV / Apps.
"We provide user experience and mobile development for Apple iOS TV / Wearable / Mobile and Tablet devices."
iOS is ruling the market as its always a prime choice for smartphone users. Shore Media has proven excellence in developing intuitive and feature-rich iOS applications by embracing latest iOS technologies and mobile trends. We design engaging, scalable and high-performing UI controls that are strictly in line with Apple's user guidelines to deliver an exclusive user experience to target audience.
What so ever we do as a Mobile app development services, Shore Media ensures that you are getting the best possible Return on Investment and reputation in the market. We have curate a large team to keep the various application prospects in house. Our processes will be reported to our clients at every step and our processing are at very transparent. Unlike other application development companies, we keep things sorted and reported as well as provide post implementation maintenance and support for you.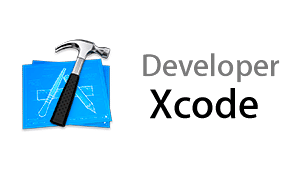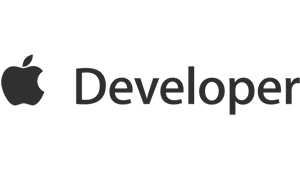 How We Build Your iOS App.
We consult & strategise with you to capture your goals and visions
Then we go away and produce some UX / UI design concepts for you
App development starts and integrate with any 3rd party systems
Fully test app and identify any issues which need ironing out
Now we launch your app and start telling the audiences about it
We are here to provide ongoing support & maintenance
iOS specific UX/UI design.
Native iOS app development.
Hybrid iPhone/iPad development.
iOS iPhone/iPad customization.
iPhone/iPad widget development.
Universal iPhone + iPad app development.
iOS Launchers app development.
Support, maintenance & optimization.
We have experience, quality, capabilities and the appeal to take front seat right from inception to planning, designing to execution and then making it all a success. Our successful track record and positive testimonials speak for themselves. Contact us today to get a unique Mobile app development experience and redefine the success for your business processes.
million apps online store
million global iPhone users
billion global device sales
Industry Sectors We Cover.
Aerospace, Defence & Security Asset Management Automotive Banking & Capital Markets Business Services Capital Projects & Infrastructure Communications Emerging Markets Engineering & Construction Entertainment & Media Financial Services Government & Public Sector Healthcare Hospitality & Leisure Insurance Manufacturing Pharmaceuticals & Life Sciences Power & Utilities Private Equity Real Estate Retail & Consumer Technology Transport & Logistics
Email Us.
info@shore-media.com.
email us & we will get back to you.
Give Us A Call.
Call: 0121 663 1849
lines open 9:00am until 5:30pm Mon-Fri.
Social With Us.
Twitter / Facebook / Google+ / Linkedin
we will get back to you ASAP.
Newsletter.
Sign-up here »
latest news to your inbox every month.